LAUNCH REPORT, October 1st – 3rd 2018
RENFORESAP was officially launched on October 1st to 3rd, 2018 in Paramaribo, Suriname. The event consisted of official addresses from representatives of Guyana, Suriname and French Guiana, of regional initiatives and of Non-Governmental Organisations working in Suriname. Working sessions were also programmed to establish the roadmap of the project. More than 60 participants attended the launch from all 3 countries. A field trip to the Mangrove Suriname Project at Weg naar Zee closed this 3-day launch.
SUBREGIONAL MEETING - IAPA workshop, October 23-25th 2018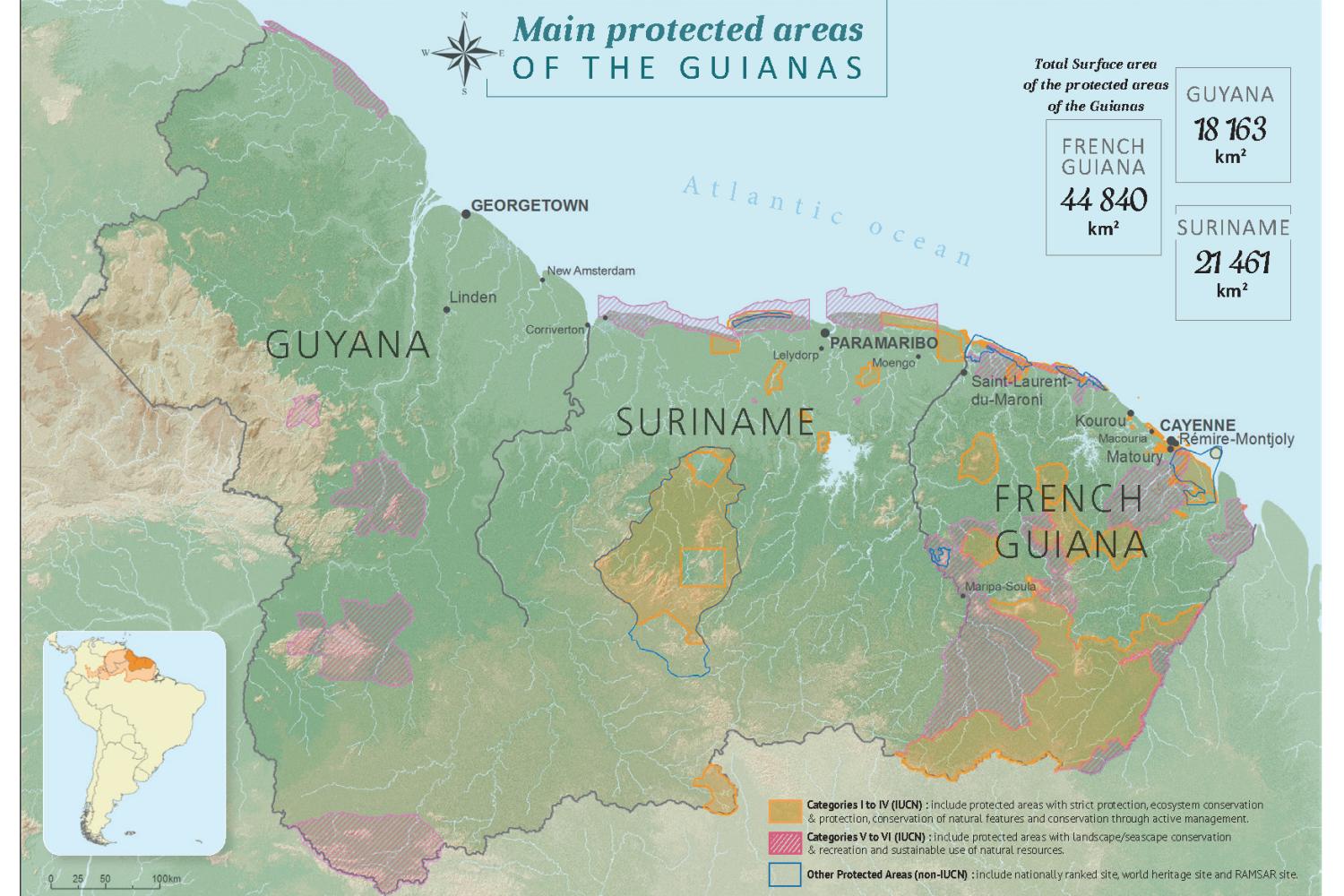 5th – 7th March 2019: Training course on governing methods for protected areas in South America
A training session has also taken place in March 2019 in Suriname, arising from another joint initiative of the IAPA and RENFORESAP projects. The RENFORESAP project has also made it easier for participants from Guyana and Guiana to make the journey. In total, 22 people from Guyana, Suriname and Guiana participated in this training that is dispensed by 2 training leaders from the University for International Cooperation and from the Costa Rica Latin College for Protected Areas. 
REGIONAL WORKSHOP on the Transmission of Living Cultural Heritage in the Protected Areas of the Guianas May 14th – 16th, 2019
Round table on participatory science for the sustainable management of natural resources in the protected areas of the Guiana Shield.
Side event at the Vth International Congress on Biodiversity of the Guiana Shield - 06th august 2019
Universidad de la Amazonia - Florencia, Caquetá, Colombia
Regional Workshop on Ecotourism Development in the Protected Area of the Guianas Bigi Pan, Nieuw Nickerie, Suriname 19th – 21st November 2019
Regional Workshop on strategies against the threats from illegal gold mining in the Protected Areas of the Guianas. Cayenne, French Guiana 12th-14th february 2020
SYNTHETIC OVERVIEW on the Transmission of living cultural heritage in the protected areas of the Guianas - 2021
SYNTHETIC OVERVIEW on participatory science for the sustainable management of natural resources in the protected areas of the Guianas - 2021
SYNTHETIC OVERVIEW on strategies against the threats from illegal gold mining in the protected areas of the Guianas - 2021
SYNTHETIC OVERVIEW on strategies of ecotourism in the protected areas of the Guianas - 2021